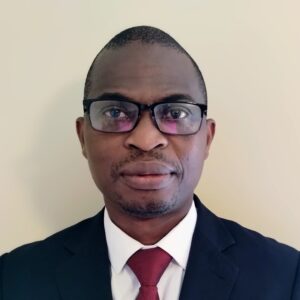 Dr. Emmanuel Omotayo Akand (Team Lead, Economic Modeling & Forecast)
Areas of expertise
Economics, Statistical, and  Econometric Modeling
Data Science/Machine Learning
Environmental Economics
Monetary Economics

Education
Ph.D, Applied Economics and a minor in Statistic, University of Florida, United States.
MSc, Economics, Florida State University, United States.
BSc,  First Class Honor in Economics, University of Lagos, Nigeria.
I lead a team of people with a great passion for research to solve economic policy and business enterprise-related issues. We build our models to create a Midas touch to connect science with conscience and build a brand that creates value for our clients. As a former Central Bank professional, stationed in the macroeconomic modeling section in the research department and monetary policy department, I am very familiar with monetary policy tools and analysis and their applications to practical economic issues. Similarly, with over 5 years of research and economic modeling experience at the Florida State University Center for Economics and Forecasting Analysis (FSU-CEFA), where I led numerous projects at both state and local levels, I have built a career that has helped me function effectively in a diverse research environment. My team at the modeling division at CAPE builds new concepts in economic modeling, data visualization, business intelligence, big data applications, and many more to procure solutions where innovation will serve us the best.
As part of the GTAP network at Purdue University, I have initiated and participated in numerous projects including climate change, international trade, economic development, and other policy-related issues. With a Ph.D. minor in statistics and a professional certificate in Data Science from Harvard University, I have built many dashboard explainers to identify model drivers, and forecast, and predict economic indicators.